We Love Our Teachers!
Three area teachers were recipients of the Madison Communications Teacher of the Year award receiving $500 to be used toward a classroom project and a pizza party to celebrate with their class.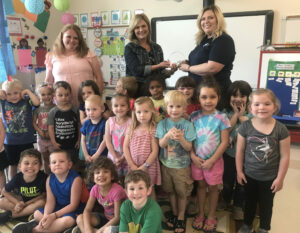 The 2018 Teacher of the Year winners are Mrs. Colleen Favre, a pre-k teacher at Ben-Gil Elementary, Mrs. Barb Osmoe, a pre-k teacher at South Macoupin Head Start in Benld, and Mrs. Brenda Grigg, a Kindergarten teacher at Alhambra Elementary.
A nomination for Mrs. Favre by one parent stated, "Have you ever had one of "those" teachers? The kind that a child will remember for the rest of his life. The kind that went above and beyond to make EVERY child feel acknowledged. She is one of "those" teachers."
Mrs. Osmoe was complimented in a nomination stating, "She goes over and beyond for the kids and their parents, to receive what they need to progress."
A nomination for Mrs. Grigg complimented her as kind-hearted and loving in nature. One parent said, "She encourages my daughter and has given her the confidence to excel."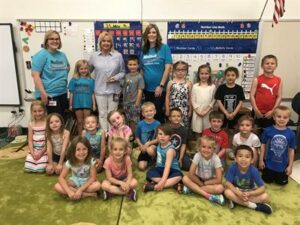 Teachers employed at school districts within our Internet, HDTV and Voice service areas were eligible to be nominated for this award. This year, we had an astounding 100 teachers nominated and they received over 12,000 online votes in the month of April.
Our Teacher of the Year contest is held annually in March and April and allows community members to nominate and vote for their favorite teacher. 2018 marks the 13th year for our annual contest and we have proudly contributed over $15,000 to area schools through this program.